Bringing peace to your body, your mind, empowering your being,
helping your nervous system your endocrine glads, your digestive system, your muscles, with flow and movement and wisdom of your breath.
Classes are offered Monday and Wednesday at 11 am, for everyone interested in learning to relaxing main areas of tension, neck, hips, back and mind.
Suggested donation $10 to 15. No one will be turned away due to lack of funds.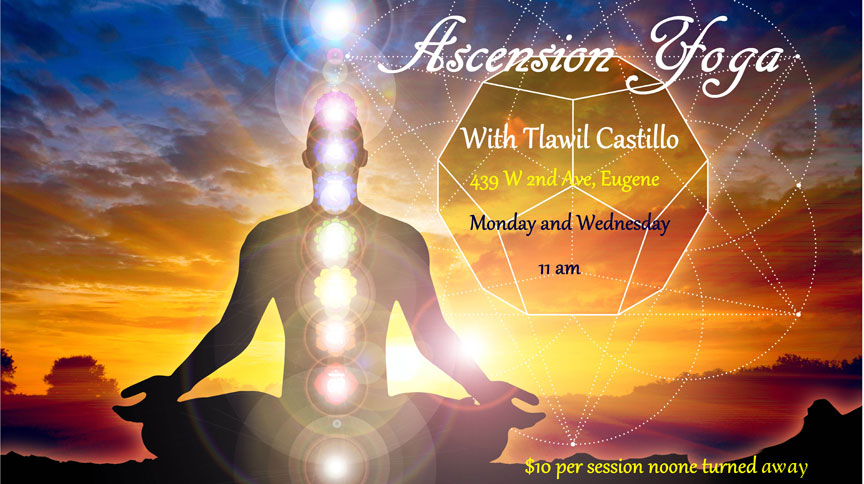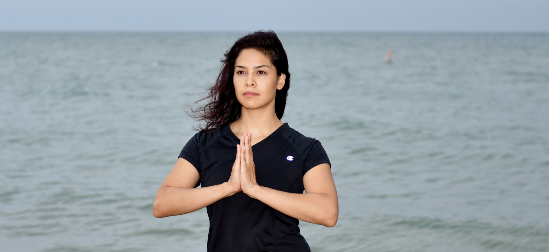 Tlawil is certified with yoga alliance with 216 hours through AIYY ( International Association of Yoga and Yoghism) and 500 hours certification for Chakra Yoga Healing.
Personal history
I grew up with the vedic and yogic lifestyle, ashrams and gurus beginning my practice from the early age of  7, all what I have experience with yoga through my life is been a process of self-consciousness, self-discipline, control, balance, emotions,  gratitude and love, challenging myself each time, and learning at all times, finding the best way for my students to feel what I have felt with all my yoga experience, I began teaching when I was 15 and stop teaching for a year cause i wanted to know what it was not to do yoga, but then I learned even more, cause yoga is everything, the state of  awareness at all times, while working, studying, eating, etc etc,
Thanks to yoga, I have found that inner strength, respect, love, happiness and to keep that connection, with me and with everyone as a whole.
My classes are fluent like the breath, strong like the heartbeat moving the oxygen through the body, balanced and challenging like our mind, and powerful like the warrior we all are, also, simple for all kinds of yoga practitioners, making adjustments depending on your yoga experience, my yoga class is great for a beginner cause I can lead you, through the real yoga experience…
Using yoga as a tool to improve health in all aspects fiscally mentally, emotionally and spiritually.